Home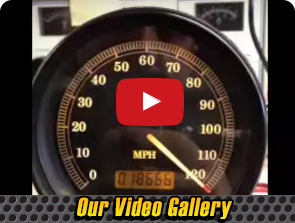 Welcome to Powl's Inc. a Speedometer and Auto Care Center, located in Lancaster Pennsylvania. We have been repairing speedometers for over 75 years, for customers around the globe. Powl's Speedometer and Auto Care Center has full automotive repair services to meet your needs. Today's automobiles, trucks, motorcycles, tractors, motor homes etc., rely on electronic control systems to perform almost all operating functions, by combining Powl's knowledge in Engineering, Repairing of Electronic Instruments and proven ASE Certified Technicians, we here at Powl's Speedometer and Auto Care Center can offer the balanced skills needed to repair today's sophisticated Automotive Systems. Powl's Speedometer and Auto Care Center is here to meet all your electronic control and automotive maintenance needs. We are the experts, in new and old instrument clusters, speedometers, odometers, cables, modules, calibration of speedometers and odometers, mileage setting and more. Call or visit us today.
Our Mission Statement
Our goal and mission is: To serve our customers with the highest degree of excellence and integrity. To provide the best possible service, equipment and training available. To remain focused on the ever-changing technology that will effect our customers. To harness this technology and bring it to our customers in the form of new products and services.